Originally from the D.C. area, Sherri and Andy Ledner are enjoying owning their new home and kitchen in Ocean Ridge.
Residents offer take on living in latest McGarvey Residential Community
ST. AUGUSTINE BEACH, Fla. – Ocean Ridge is a rare opportunity to live just blocks from the ocean, on highly sought-after Anastasia Island.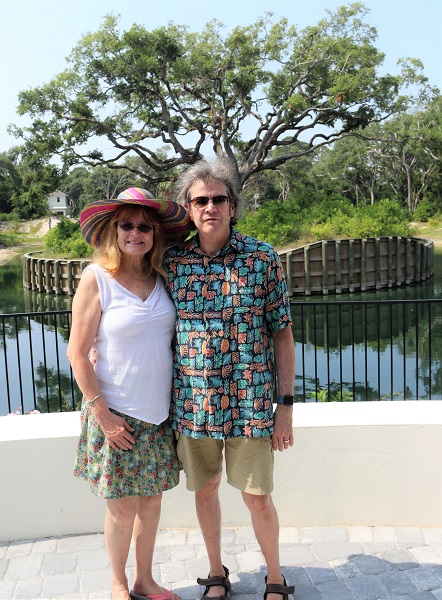 "Jay McGarvey has created a place that's thoughtful, unique, and where people want to call home," said Catherine and Howard Bernstein. "Being on Anastasia Island was our goal and the proximity to the beach, as well as the Old City, makes the location even more inviting."
Originally from Memphis, Tenn., the Bernstein's new home is nestled among the natural beauty of rolling dunes and majestic oak canopies. They also enjoy being in a new community where everyone wants to know everyone, resulting in great friends.
"We can't say enough about Jay's commitment to residents as a developer," noted Howard. "It goes beyond just offering lots, he has created a Florida lifestyle with thoughtful amenities."
Catherine and Howard were also attracted to McGarvey Residential Communities' newest development because it is the last planned community in St. Augustine Beach.
Ocean Ridge's first residents, Richard and Cyd Ayers, echoed the Bernstein's sentiments.
"Our number one reason was the proximity to the ocean and restaurants. That was followed closely by the fact that the trees were very mature, and it had interesting topography. Not to mention a beautiful pool," said Cyd.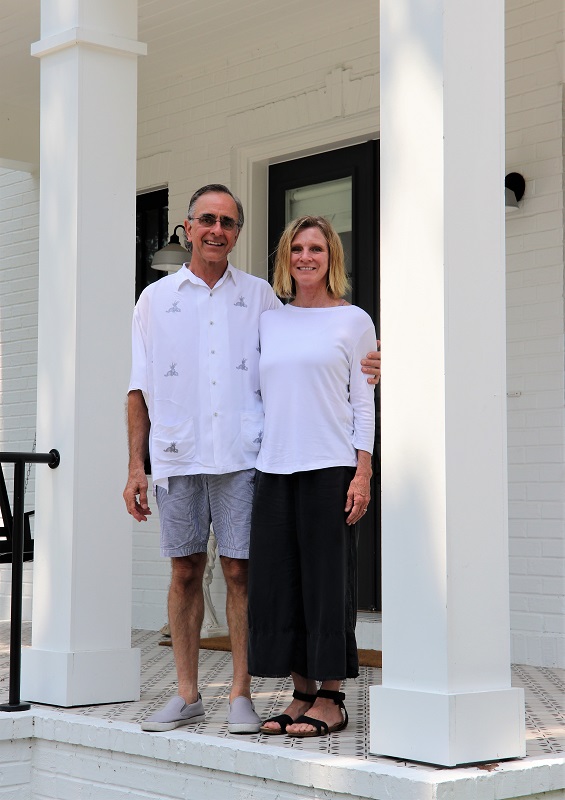 The Ayers moved to Ocean Ridge from Atlantic Beach, Fla. They also had a condo in another McGarvey community, Sea Grove, in St. Augustine Beach.
"Our natural views are spectacular. Birds and ducks, native plants. Our neighbors are happy and interesting. And we can bike anywhere in St Augustine," said Cyd.
They brought their own plans with them and had Riverside Homes build their new home.
"The construction process was very pleasant. It moved along quickly. The builder payed as much attention to detail as we did," added Richard.
Originally from the D.C. area, Sherri and Andy Ledner are enjoying their new home in Ocean Ridge, away from the hustle and bustle of the Nation's Capital.
"The seven-minute walk to the beach is invigorating. You are close to Old St. Augustine's historic downtown, and dining here on the beachside," mentioned Sherri. "Then you have a tranquil setting at home, surrounded by Florida beach style architecture with a pond view and pool."
They had lived in Palencia before moving to the island in February. They were interested in the pristine, new home sites Ocean Ridge had to offer as well as location.
"Ocean Ridge was created by being sensitive to the natural environment, respecting open space and maintaining the natural topography," said Andy. "We really like Ocean Ridge because it is so close to the beach, it's new and we enjoy meeting our neighbors."
The bottom line is the Bernsteins, Ayers and Ledners said they would all recommend Ocean Ridge to friends and family.
"Ocean Ridge has rapidly earned a reputation for being a classic family-oriented beach community for its distinct, relaxed style and personality in a very unique, natural setting," said Jay McGarvey, president of McGarvey Residential Communities.
Ocean Ridge is located on Anastasia Island at Mickler Road and 11th Street. There are only a few lots remaining. The two builders have model homes on site.
Since 1980, the focus of McGarvey Residential Communities has been to "build communities that last for generations."
As a result, they have developed some of the most enviable neighborhoods in North Florida. Now, add Ocean Ridge to that prestigious list.
McGarvey's thoughtfully designed and heralded St. Augustine Beach communities include Sea Colony, Sea Grove, Anastasia Dunes and Sea View.
June is Home Ownership Month. For more information on available lots in Ocean Ridge, contact Sean McGarvey at sean@mcgarveycommunities.com or call (904) 247-9160.